"None of you can ever be proud enough of being the child of such a Father who has not his equal in this world - so great, so good, so faultless. Try, all of you, to follow in his footsteps and don't be discouraged, for to be really in everything like him none of you, I am sure, will ever be. Try, therefore, to be like him in some points, and you will have acquired a great deal."
-- Queen Victoria of England
Today we celebrate our Father's.
I wanted to share with you who I am celebrating today.
He is my Dad. He is such a cute man. He was named after Danny Kaye [except his middle name lost the E.]Everyone thinks he looks like Santa. And he very well could be. He is such a fabulous and wonderful Dad. He is a great person to talk to and he is always there for you no matter what is going on. He has always worked very hard to support his family and he has always provided for our well being. He shares his ice cream, his soda, his food. And he even shares his home when you need it. :) He is such a wonderful grandpa and his grandkids all love him. I am so glad that he
is my Dad. I love you, Dad!
* My Father-in-law *
He is Jarom's dad. Also known as Grandad. He is pictured here with his beautiful wife Opal. Ardell is such a wonderful guy and a fantastic father to all of his children. He is a very hard worker and he is very smart. All of his children absolutely adore and admire him.. and so does everyone who has the chance to meet him. He is such a fun Grandad- all the kids enjoy playing with him. I am so grateful that he became part of my family and that I get to call him "Dad". I love you!
* My adopted/in-law Dad *
He is pictured here with Mom [Faye]. He is my dad in many ways. He 'adopted' me into his family years ago. He 'adopted' Jarom into his home long before that and is also my Father-in-law. Paul has such a good heart and has a very strong testimony. He is always there for all of his children- even his adopted ones. He is always there to cheer you up with a compliment, a joke, or even just a Dad hug. He is very accepting of everyone and he is a great missionary of our church. I am so thankful that he is my Dad too and that I get to be part of his family. I love you very much, Dad!
The father of my children
This, of course, is

Jarom

.
He is the worlds greatest husband [in my opinion] and the most wonderful father. He has 2 beautiful children and he loves them both individually and together. He would do absolutely anything for them- to protect them, provide for them, make them happy, to love them, etc. Jarom has such a good heart and a strong desire to serve others. He has such a great love for all of his family and those around him.
He is a wonderful man and I thank our Heavenly Father every day that I get to call him
mine
. I love you Jarom Jenks! Thank you for being such an amazing father to our kids. They love you. I love you. We all love you! :)
The quote at the beginning of this post struck me as I pondered about the men that I am celebrating. I could never be proud enough of the father's in my life. They are each so unique and so completely astounding in their own ways. I could never master all of their wonderful qualities, but I strive everyday to be more like each one of them. I just have to work on one thing at a time. But I still don't think I will ever be quite as amazing as they all are.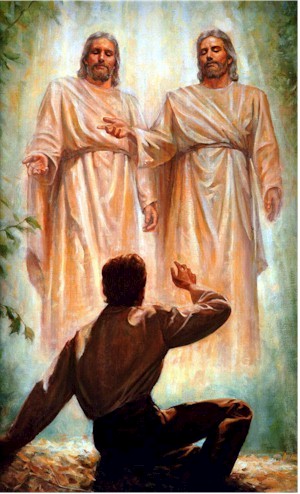 I encourage you to take the time today to give thanks to your
Heavenly Father
for the 'Fathers' in your life, and to Him especially for loving us so much that he was willing to sacrifice His only begotten son in order to have us with him once more.
We truly are blessed!